with personalised photo coasters
Get creative and set the mood of your party with our durable sandstone coasters. Choose from a variety of styles to add personality to your event.
Brighten your day for years to come with vivid colours that will not fade. These coasters are dish-soap friendly.
Create online, wherever you are
Whether you're at home or out and about, it's easy to create your coasters with on your desktop or mobile devices.
Just choose one of our pre-configured designs and add your own photos! You'll be in complete creative control.
Personalised photo coasters, its something everyone will use and love. ✨
Let your favourite photos and your moments come to life. Best of all, they will last for a long long time too! Be it a gift for Christmas, a birthday or an anniversary, you can personalised your photo coasters right here!
Pick a style and get started!
A Gift for Every Occasion
Whether you're looking for the perfect present for Mother's Day, a birthday, an anniversary, Christmas, a wedding or something else altogether, these gifts are sure to impress. Browse our collection to find a set that complements the occasion, or upload your own design for an extra special touch.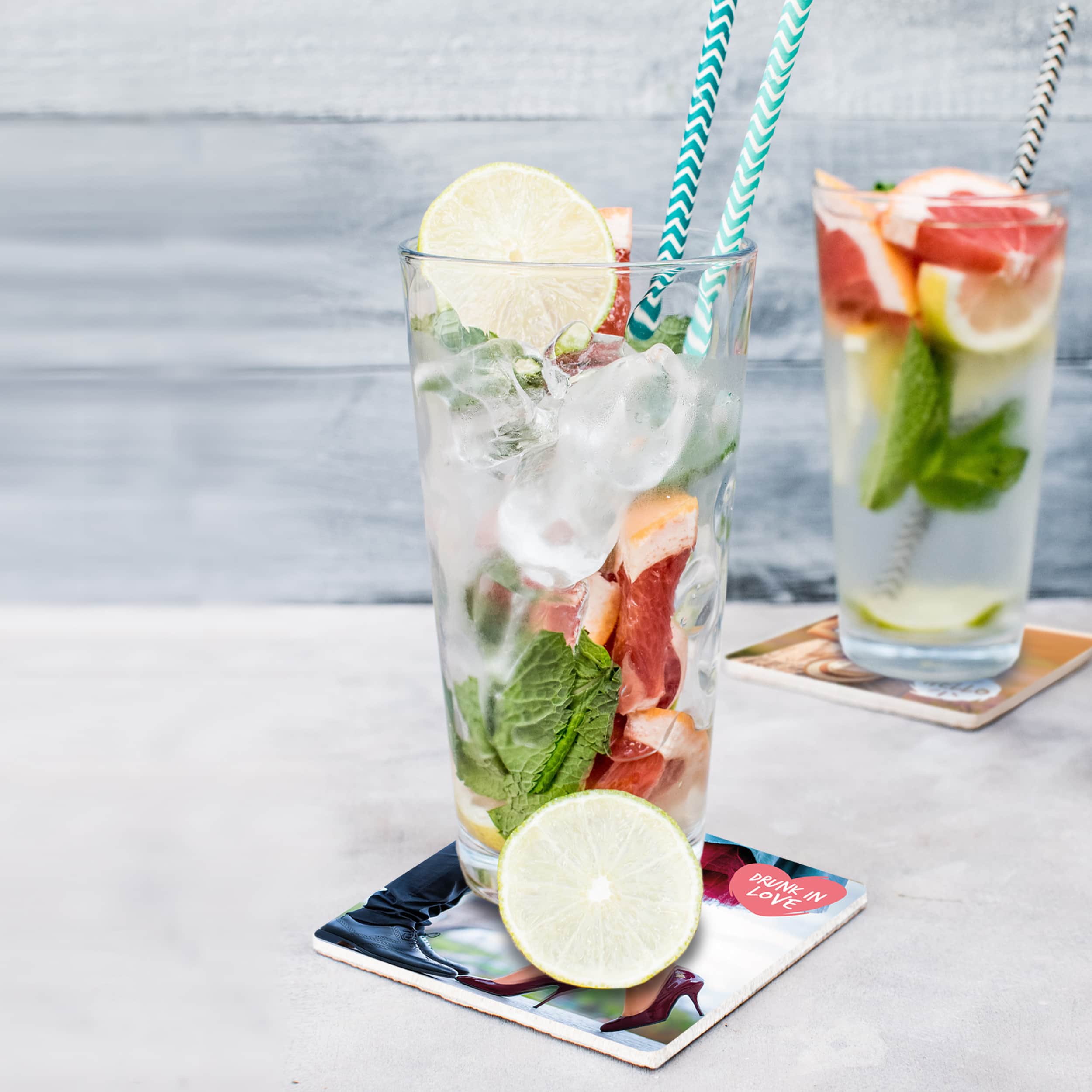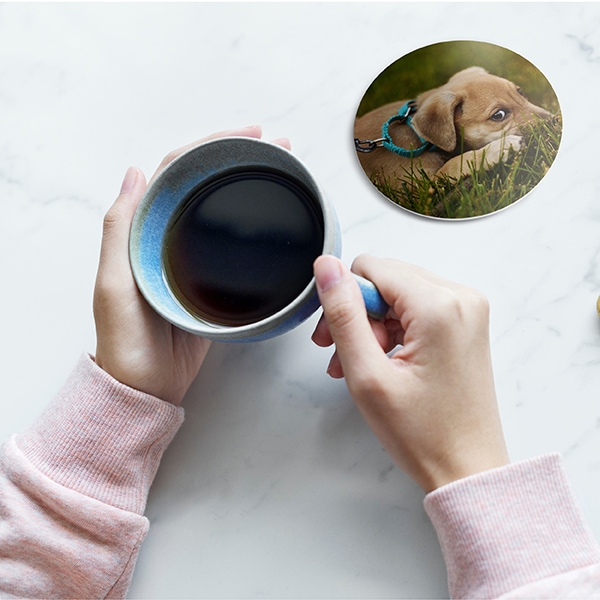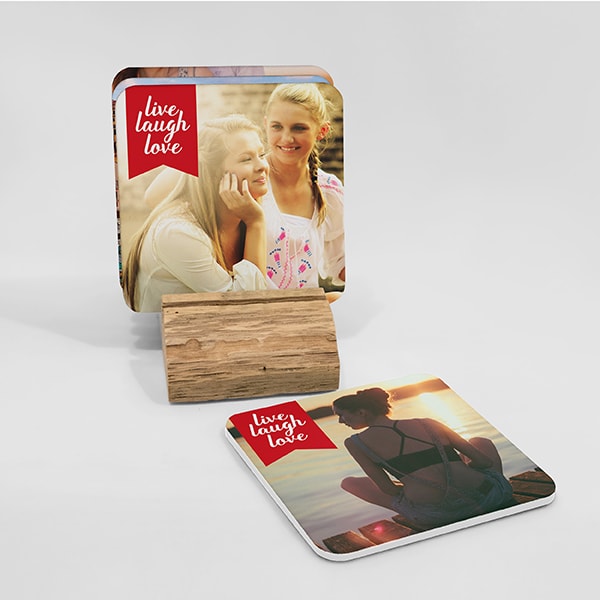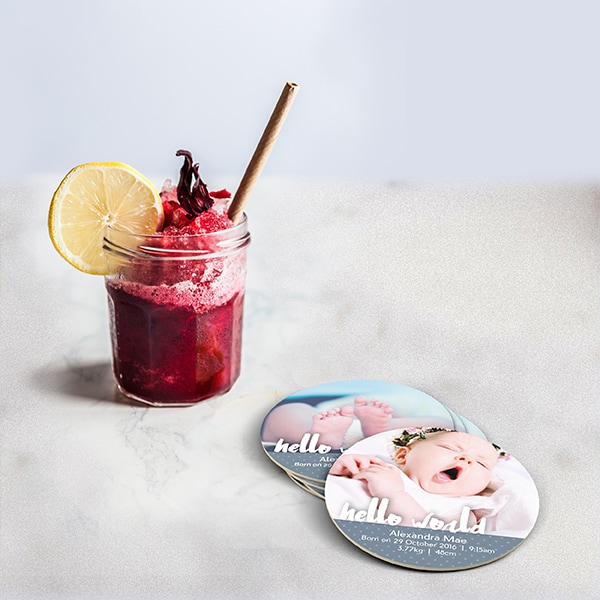 Personalised Photo Coasters
Sometimes it can be hard to shop for the person who seems like they have it all. But a gift that's practical, heartfelt and stylish, like a personalised set of coasters, will be well-loved and put to good use. Custom photo coasters from photogifts are the complete package, and they make an ideal gift for any occasion.
Our personalised coasters come in a pair, and you can customise each one with a different design or photo. Here are just a few ideas for how to design a set of ceramic coasters for yourself or for a loved one:
Family Gallery: Perfect for families with kids or for grandparents, you can upload a photo of each child to your coasters for a beautiful set.
Vacation Memories: Freeze your fondest vacation memories in time with collage photo coasters that commemorate your favourite moments.
Sentimental Sayings: Capture the love and joy in your family with coasters featuring sentimental words or quotes.
Newlyweds: Perfect for a wedding gift or as a keepsake from your own big day, remember your favourite wedding moments with coasters that feature your portraits, wedding date, initials and more.
The Dog Person: Perfect for a person or family who loves dogs, personalise a coaster set that features four adorable pooches with a custom touch.
Happy Hour: Looking for a birthday or bachelorette gift for a friend who loves her bubbly? Say cheers with coasters that have fun quotes perfect for happy hour.
photogifts ♥ photo coasters!