FREE SG DELIVERY $75+ ALWAYS
Select your product options
Customise with your photos
100% happiness guaranteed
Our all time No. 1 Photo Book for Babies & Toddlers
Design a custom Baby Board Book for your child with your own photos and text. Custom board books will be fun story-starters, perfect for afternoon fun or bedtime activity. Make moments reading together more meaningful with a personalised book that celebrate what makes their little milestones so special.
Always on point, always delightful
Our online Editor gives you the creative freedom to personalise your design on any device.
Save your projects as you go
From start to cart in just a few minutes

1. Sign in and select a photogift layout and format to start personalising.
2. Upload your photos from your desktop or mobile device.
3. Customise with text & colours, crop, rotate or auto enhance photos.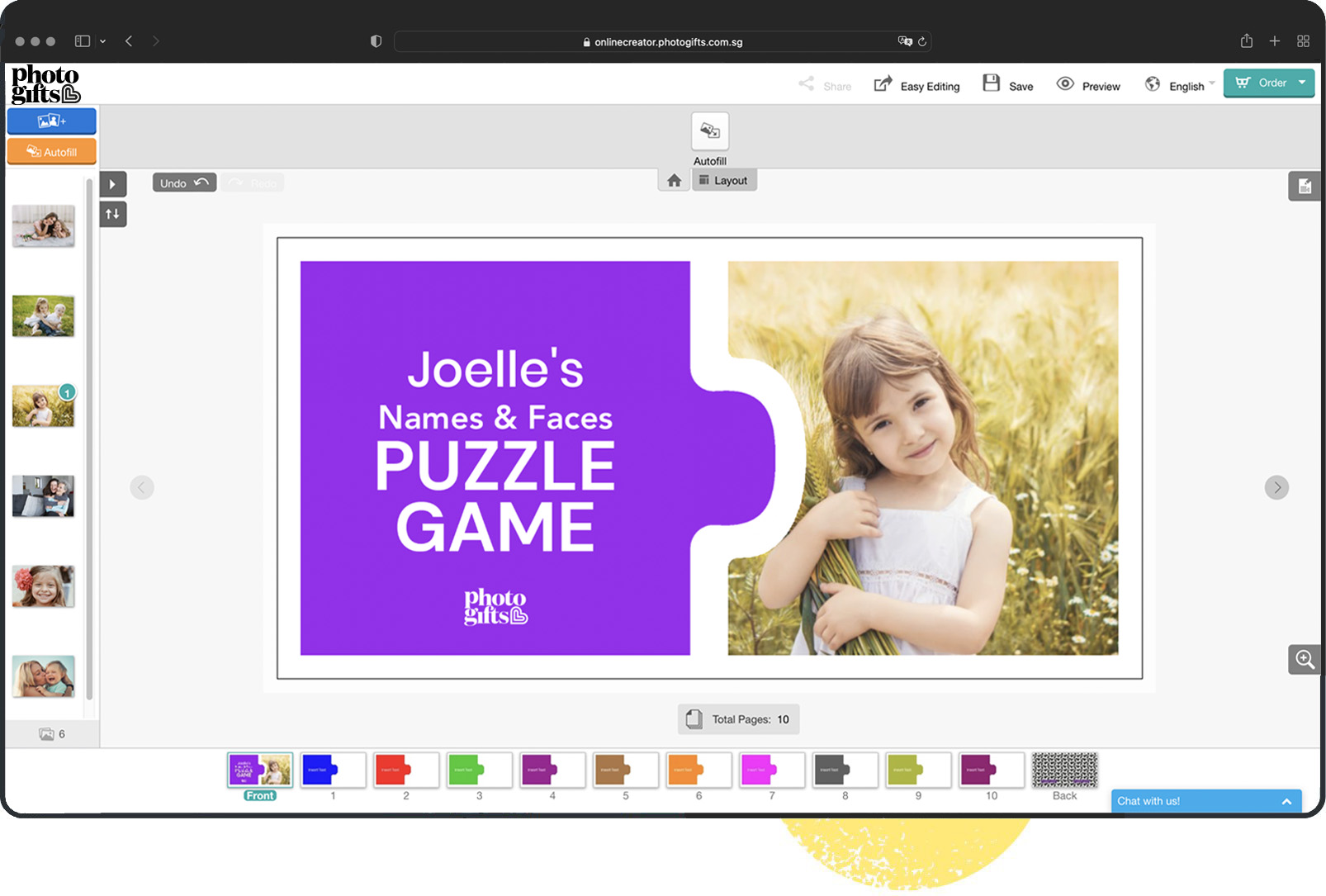 Spread Joy & Happiness
We are all about smiles and celebrating life's special moments should bring a smile to your face. We do our best to ensure our photogifts are easy to create, fabulously design and beautiful in quality. If your photogift doesn't make you smile for any reason, just tell us and we'll make it right. We promise!
Made to Order
Customised gifts to tell your stories with words and photos.

Amazing Quality
Always printed with premium inks & paper that last.

Sharing is Caring
Share your stories & special moments with those you love.
Beyond Easy
Thumbs up to the simplest way to print your photos.
Always the Best
Our curated photogifts will honour any occasion.
Pocket Friendly
Straight forward pricing that is also wallet friendly.