Flaunt your favourite memories
Create a brag book with a collection of your favourite photos. Small and compact, your personalised brag book will be a real story-starter for family and love ones!
Small book makes big smiles
Compact, lightweight & fits most bags! Compile your favourite photos or baby pictures into Brag Books to show to family and friends.
Create online, wherever you are
Whether you're at home or out and about, it's easy to create your Brag Books with on your desktop or mobile devices.
Just choose one of our pre-configured layouts and add your own photos! You'll be in complete creative control.
Brag books – a small bundle of memories that will bring on big smiles. ✨
Custom brag books is a great way to showcase your precious memories using the charm of real photo prints. Available in 2 sizes: 4 x 6″ and 6 x 8″, each book can accommodate 20 to 44 photo prints and frosted poly covers with wire-o binding. Compact, lightweight and handy, definitely worth the brag for parents & grandparents. Pick a theme and get started!
Formats & Sizes
Printed with archival-quality inks on professional-grade photo paper, spiral bound with frosted poly cover for extra durability. They can fit into your tote bag, backpack and glove compartment so your favourite memories can stay close. Print them, share them and always cherish them.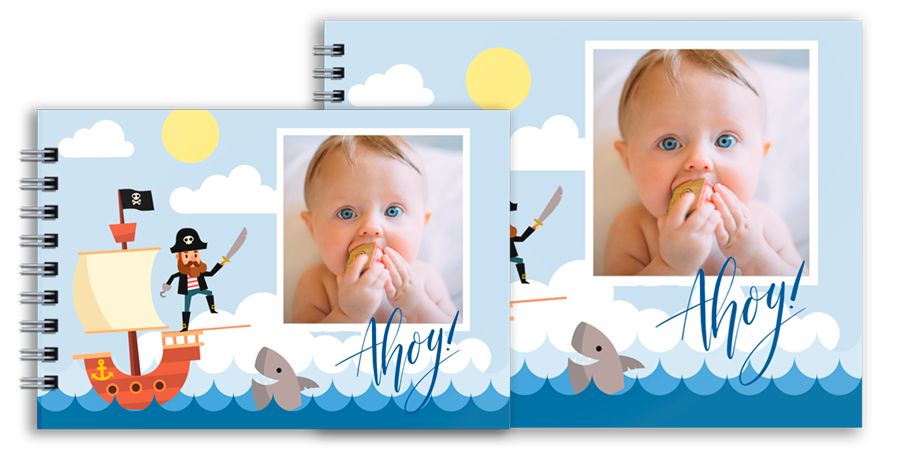 Wire-O Binding with Frosted Poly Covers
From 20 to 44 pages
Available in 2 sizes: 4 x 6″, 6 x 8″
Make Precious Memories Easily Accessible with a Brag Book!
If you're after a smaller book that's handy and lightweight, you need the Brag Book. Available in 2 sizes: 4×6″ and 6×8″, the Brag Books are perfect for sharing your snaps with friends and family.
Photos in your Brag Book can be printed borderless or pick a theme and jazz them up. You have full creativity control to customise your Brag Book with your choice of photo and text, or even a selection of the best snaps from your book. With 20 pages as standard, you can add extra pages in increments of 4 up to a total of 44 pages. There's still plenty of room for the photos you love.
The Brag Book is a great way to keep your memories using the charm of real photo prints! ✓ Quality at affordable prices.
It may be small but we can guarantee it will bring a big smile.
photogifts ♥ custom brag books!